Personality Testing Using DISC
Understand the motivations and communication style of others and learn how to put people in roles that take advantage of their strengths and minimize their weaknesses.
By the end of this course, you will be able to:
Understand how your brain works

Communicate effectively with other people based on their personality style and place them in roles that take advantage of their strengths

Understand the foundational principles of the DISC personality assessment and the 4 dimensions of personality

Identify how much of each personality dimension you have in your psychological make-up
Before You Begin

Downloads: Resources Available to Print

Welcome

Download: Personality Assessment Cheat Sheet

Module 1: A Brief History of Personality

Module 1 Introduction

Why DISC?

Module 1 Quiz

Module 2: Writing and Scoring Your Assessment

Module 2 Introduction

Foundational Principles

Exercise: Pet Peeves

You Can Never be Labelled

The Four Personality Buckets

How Scoring Works

Module 2 Quiz

Module 3: Understanding the 'Dominant' Personality Type

Module 3 Introduction

Dominant People

Module 3 Quiz

Module 4: Understanding the 'Inspiring' Personality Type

Module 4 Introduction

Inspiring People

Module 4 Quiz

Module 5: Understanding the 'Supportive' Personality Type

Module 5 Introduction

Supportive People

Module 5 Quiz

Module 6: Understanding the 'Conscientious' Personality Type

Introduction

Conscientious People

Module 6 Quiz

Module 7: How Personality Types Respond to a Variety of Situations

Introduction

Understanding the Personality Types in a Variety of Situations

The Ideal Work Fit for Each Personality

Module 7 Quiz

Module 8: How to Use DISC in Your Daily Life

Introduction

Five Principles

Top Three Areas of Strengths and Weaknesses

Download: DISC Flexing Exercise

Module 8 Quiz

Congratulations!

Final Test

Downloads: Facilitator's Guide

Downloads: Resources Available to Print
How long do I have to complete the course?

As the courses are self-study, you have an unlimited amount of time to complete each course.

Can I email instructors if I have questions or suggestions?

While the courses are self-study, we encourage students to reach out to us with questions or concerns. Please click the "feedback" tab on the right side of your screen while taking the courses to ask questions or provide feedback.

Can I download, keep and share the downloadable resources?

Yes! These downloadables include cheat sheets, templates and workbooks that you can keep and share with your coworkers, employees or friends.

What currency are Getting People Right courses priced in?

All of the courses are priced in USD and include applicable taxes.

Are there any additional fees or costs?

No! You can either purchase each course on its own or purchase the Leadership Fundamentals Certificate which will give you access to everything you need to take the courses and earn your digital certificate.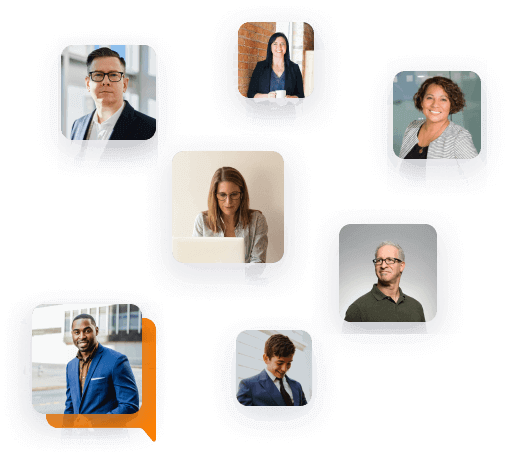 What They Say About Getting People Right
When we met Trevor we were a non-profit in a very tough spot. Using Trevor's tools, our NGO has gone from stuck to thriving. Recently we were chosen as one of the top 25 performing charities in the country (out of 86,000) by the Financial Post. He has helped us build a vision-driven, strategically sound, energized team; comfortable with a high degree of transparency and accountability.
We decided to implement Trevor's strategies across the country in over 100 locations and over 2500 employees. The result has been a transformation of our culture. People's lives have been positive impacted – professionally and personally. Morale is high and sales and profits are up as a result.
The roadmap laid out in these courses set our business up to quintuple in sales. We've learned how to fix ongoing personnel issues once and for all, attract top talent, and spend our time focused on results, not on internal staffing problems. I highly recommend it to you – it's worked for us.