Enhancing your Career Through Delegation
Increase your impact, build a stronger team, and do what you love to do rather than what you have to do.
By the end of this course, you will be able to:
Understand the steps to delegating well

Know which tasks a leader should be doing, and which should be delegated, plus understand who to delegate tasks to

Implement a simple, 4 step delegation process
Before You Begin

Downloads: Resources Available to Print

Downloads: How to Delegate Cheat Sheet, Team Member vs Team Leader Worksheet

Module 1: What is Delegation and Why Do It?

Module 2: Obstacles that Keep Us from Delegating

Module 3: What You Should Be Delegating and To Whom

Module 3 Introduction

Steps to Delegating Well

Choose the Right Person for the Task

Module 3 Quiz

Module 4: The Three Keys to Successful Delegation

Module 4 Introduction

4 Simple Delegation Steps

3 Levels of Delegation

Module 4 Quiz

Module 5: Setting Up a Feedback Loop

Module 5 Introduction

Setting Up a Clear Feedback Loop

Module 5 Quiz

Master Tips

Final Quiz

Downloads: Facilitator's Guide

Downloads: Resources Available to Print
How long do I have to complete the course?

As the courses are self-study, you have an unlimited amount of time to complete each course.

Can I email instructors if I have questions or suggestions?

While the courses are self-study, we encourage students to reach out to us with questions or concerns. Please click the "feedback" tab on the right side of your screen while taking the courses to ask questions or provide feedback.

Can I download, keep and share the downloadable resources?

Yes! These downloadables include cheat sheets, templates and workbooks that you can keep and share with your coworkers, employees or friends.

What currency are Getting People Right courses priced in?

All of the courses are priced in USD and include applicable taxes.

Are there any additional fees or costs?

No! You can either purchase each course on its own or purchase the Leadership Fundamentals Certificate which will give you access to everything you need to take the courses and earn your digital certificate.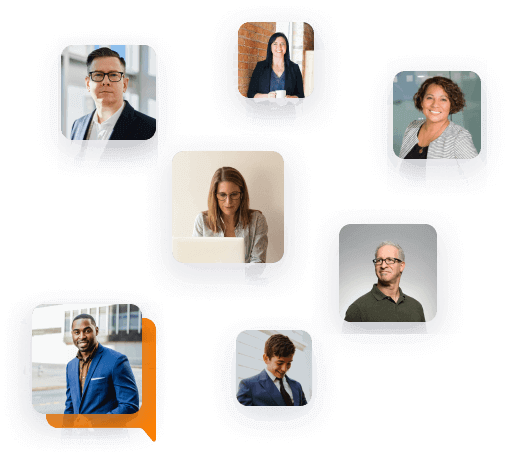 What They Say About Getting People Right
When we met Trevor we were a non-profit in a very tough spot. Using Trevor's tools, our NGO has gone from stuck to thriving. Recently we were chosen as one of the top 25 performing charities in the country (out of 86,000) by the Financial Post. He has helped us build a vision-driven, strategically sound, energized team; comfortable with a high degree of transparency and accountability.
We decided to implement Trevor's strategies across the country in over 100 locations and over 2500 employees. The result has been a transformation of our culture. People's lives have been positive impacted – professionally and personally. Morale is high and sales and profits are up as a result.
The roadmap laid out in these courses set our business up to quintuple in sales. We've learned how to fix ongoing personnel issues once and for all, attract top talent, and spend our time focused on results, not on internal staffing problems. I highly recommend it to you – it's worked for us.